---
Season VI Episode III Emulator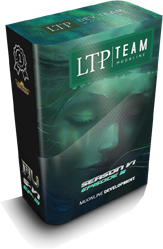 Server files based on X-Team Engine
New era server files with possibility to downgrade this server files into any Season you like. Disable Summoner and Ragefighter with ease. Everything configurable by administrators of servers.
Customization and features
The ability to exclude from gameplay, characters, Summoner & Rage Fighter. The ability to tailor a server running the old version by disabling a new feature in the 6th season. On our Season you can easily make new Chaos Goblin Mixes, Custom Invasions, easily add new Custom Monsters and Worlds. There's a lot of things you can't gain in free or any other server-files.
Our game-client got unique and great add-ons like: high resolution support, anti-aliasing mode, bloom effect as TronGlow, additional User-Panel in which you can easily manage what need to be turned on or off, Fog mode (field of distance), additional in-game timer, item smoke (effects) systems and effects system configurable by your own for weapons, shields and new and old wings and more!
General Informations

Version: Season 6 Episode 3

Optimized resources usage

Free Supported Installation

Free Updates to new content

Community forums and Support

Multi-platform Payment

Game-client and config overview

Custom made modules and plugins

Season downgrade functions

Game-Client

3D Camera Support

3D Camera position reset

Auto-Reconnect System

Offline Store function

Make private store and go offline when your character will be still online selling items.

Resources Optimizer (On/Off)

Item Glow System

Item Effects System (Custom Glow)

In-game News System

In-game Vote Parcer

Additional-Lang Support

Customizable Monster HP-Bar

Customizable Font Type/Size

Custom Items Support (512 per category)

Custom Maps Support (up to S14)

Custom Monsters Support (up to S14)

Custom NPC's Support

Custom Pets Support (MUUN's too)

Custom Rage-Fighter Gauntlets Support

Custom Elf's Bows Support

Custom Magic-Gladiator Blade Position Support